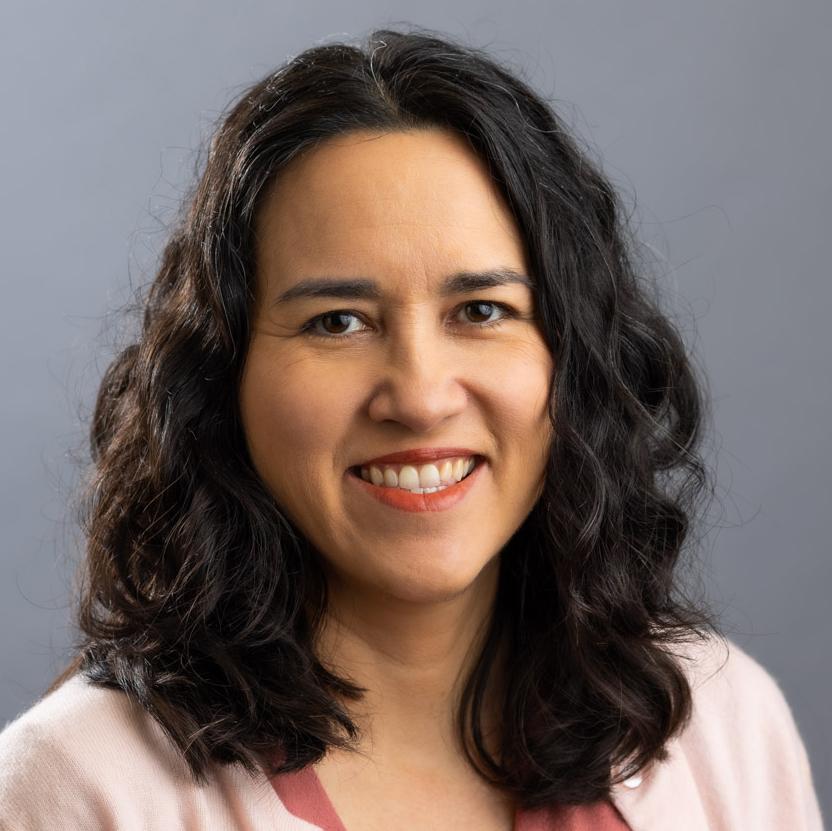 Michelle Cabrera, MD
Associate Professor; Division Director, Pediatric Ophthalmology
Overview
Undergraduate Education: BS, Stanford University, 2001
Study of Mandarin, Princeton in Bejing, 2001
Medical School: MD, University of California at San Francisco, 2005
Internship: Internal Medicine, Mt. Sinai School of Medicine, 2006
Residency: University of California at San Francisco, 2009
Board Certification: American Board of Ophthalmology, 2011 to present
Memberships: American Academy of Ophthalmology (AAO)
Association for Research in Vision and Ophthalmology (ARVO)
Subspecialty memberships: American Association for Pediatric Ophthalmology and Strabismus
Frederick C. Cordes Eye Society
Biography
Dr. Cabrera is a UW Associate Professor of Ophthalmology and Chief of Ophthalmology at Seattle Children's. A graduate of Stanford University and the University of California at San Francisco School of Medicine, she completed her internship at Cabrini Medical Center- Mount Sinai School of Medicine in New York, followed by residency in ophthalmology at the University of California at San Francisco. She completed both a clinical and research fellowship in pediatric ophthalmology and strabismus at the Duke Eye Center.
Dr. Cabrera is a member of various local and national organizations, including the American Academy of Ophthalmology, American Association for Pediatric Ophthalmology and Strabismus, Washington Academy of Eye Physician and Surgeons, Women in Ophthalmology and the Association for Research in Vision and Ophthalmology. She is board certified in ophthalmology.
Dr. Cabrera is a clinician, surgeon, teacher, clinical investigator, and speaker at national and international conferences. She sees patients and performs surgeries for a variety of pediatric eye conditions, including amblyopia, refractive error, strabismus, nasolacrimal duct obstruction, pediatric cataracts, ptosis, pseudotumor cerebri, uveitis, and dermoid cysts. Her clinical and research focus has been in retinopathy of prematurity, the number one preventable cause of childhood blindness in the United States and a rapidly growing epidemic worldwide. She utilizes retinal imaging tools, such as handheld swept-source optical coherence tomography and angiography, to better understand the structure and function of the retina in retinopathy of prematurity. She is also focused on investigating professionalism, education, and global health in Ophthalmology. She has numerous publications and is a leader in the field.
Dr. Cabrera lives in Mercer Island, Washington , with her husband and daughter. Her hobbies include running, rock climbing, and traveling.
Primary Office
Seattle Children's Hospital Ophthalmology Clinic
4800 Sand Point Way, Ocean 6
Seattle, WA 98105
Clinic Phone: 206-987-2177
Clinic Fax: 206-987-2722
Mailing Address: Department of Ophthalmology
Seattle Children's Hospital
4800 Sand Point Way M/S OA.9.220
Seattle, WA 98105
Patient Care Philosophy
"I believe that a child's ocular health depends on my establishing a good relationship with both the family and the patient. I believe in open communication and discussion with everyone involved. Keeping your child's eyes healthy is my priority. Finally, eye care should be fun, and your child should enjoy the experience!"
Awards and honors
2023 Top Doctors, Seattle Met Magazine
2023 Top Doctors in Seattle, Seattle Magazine
2018 Champions for Change Award, Women in Ophthalmology
2018 Latham Vision Research Innovation Award of the Year, University of Washington Medicine Eye Institute
2017 Latham Vision Research Innovation Award, University of Washington Medicine Eye Institute
2014 Resident Teaching Award, Department of Ophthalmology, University of North Carolina, Chapel Hill
2009/10 Heed Foundation Fellowship recipient
2001 Quarterly Research Fellowship recipient
2000 Kenneth C. Forror, M.D., Scholarship recipient
1999 Phi Beta Kappa member, Stanford University
Clinical interests
Dr. Cabrera's clinical interests include pediatric strabismus, amblyopia, nasolacrimal disorders, pediatric cataracts, pediatric glaucoma, retinopathy of prematurity, ptosis, and systemic diseases that affect the eyes.
Dr. Cabrera's academic interests include pediatric retinal disease, particularly retinopathy of prematurity, pediatroc retinal imaging, education, and professionalism. Dr. Cabrera is a frequent invited speaker regarding issues of sexual harassment in medicine and professionalism.
Research focus
Dr. Cabrera is a recipient of the Alcon Research Institute Young Investigator Award, Knights Templar Eye Foundation Grant as well as the Latham Vision Research Innovation Award of the Year for her work utilizing handheld optical coherence tomography in premature infants. She is the principal investigator for national randomized controlled studies on the flipped classroom approach to residency education and the professionalism mentor for academic departments.
Lab
Publications
No publications are available at this time.