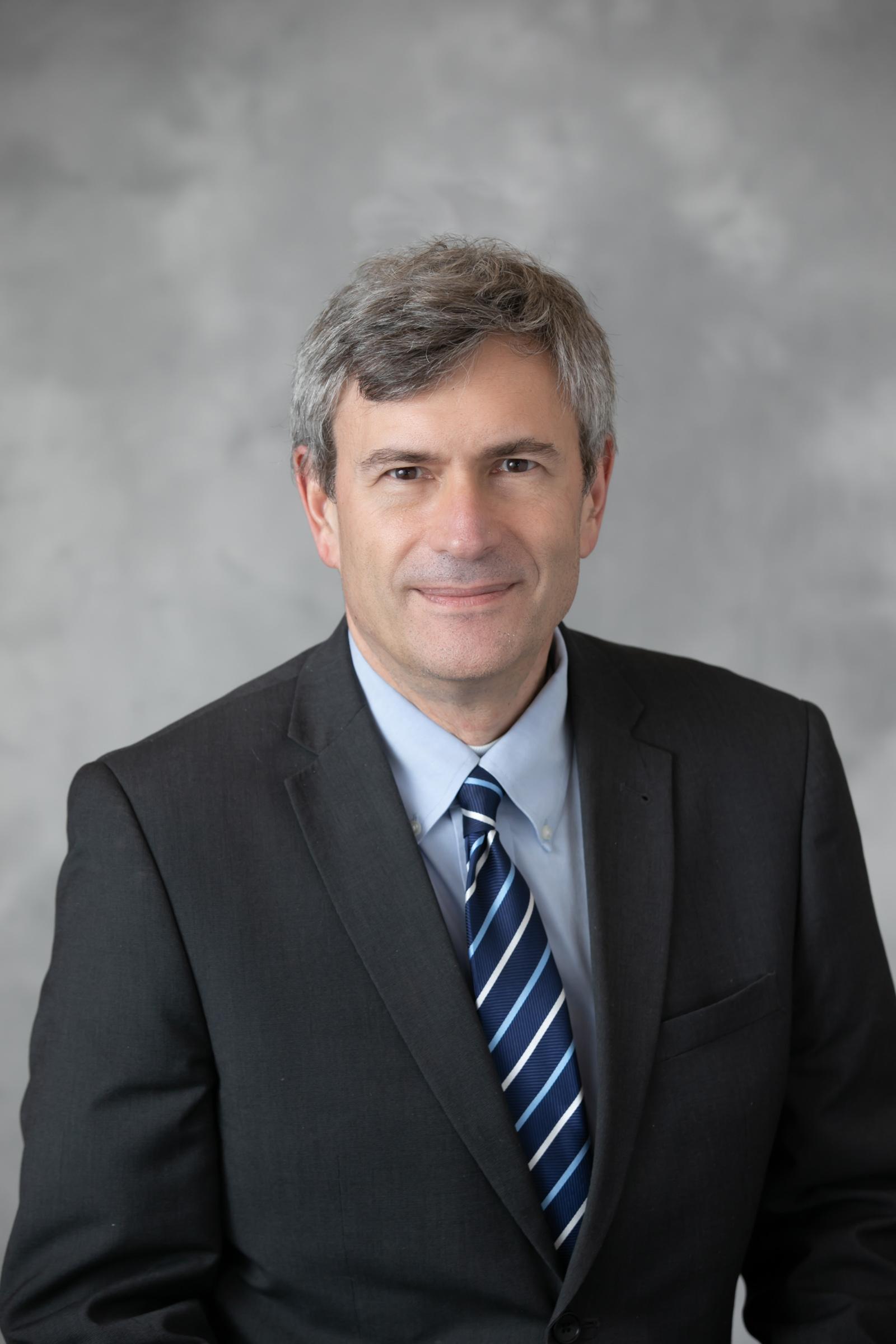 Russell N. Van Gelder, MD, PhD
Boyd K. Bucey Memorial Professor And Chair, UW Medicine Department of Ophthalmology; Director, Roger and Angie Karalis Johnson Retina Center; Director, UW Vision Science Center
Overview
Undergraduate Education: BS, Stanford University, Biological Sciences, 1985
Medical School: MD, Stanford University School of Medicine, 1994
Graduate Education: PhD, Neurosciences, Stanford University School of Medicine, 1994
Internship: Internal Medicine, Stanford University Hospital and VA Hospital, 1995
Residency: Ophthalmology, Washington University,1998
Fellowship: Uveitis and Medical Retina, Washington University School of Medicine, 1999
Board Certification: American Board of Ophthalmology
Memberships: American Academy of Ophthalmology (AAO); Washington Academy of Eye Physicians and Surgeons (WAEPS); Association for Research in Vision and Ophthalmology (ARVO); Washington State Medical Association Sub Specialty Societies; American Uveitis Society; American Association for the Advancement of Science; Society for Research on Biological Rhythms; Macula society; American Ophthalmological Society
Biography
Dr. Van Gelder was born and raised in and around New York City. He earned his bachelor's degree from Stanford University. He remained at Stanford for the MD/PhD program, earning his PhD in Neurosciences studying the molecular biology of circadian rhythms. Following internal medicine internship at Stanford, he completed his residency in ophthalmology at Barnes-Jewish Hospital/Washington University in St. Louis, and his medical retina and uveitis fellowship at the Barnes Retina Institute.
Dr. Van Gelder remained on faculty at Washington University from 1999 until 2007. His research has been continuously funded by the NIH since 1999. His laboratory has been at the forefront of two fields, non-visual photoreception and pathogen detection in uveitis. He has published over 100 papers and book chapters, including papers in Science, Neuron, Nature Genetics, and Proceedings of the National Academy of Sciences. He was appointed the Bernard Becker Professor of Ophthalmology at Washington University in 2006. Dr. Van Gelder has won numerous awards for his research, including the Research to Prevent Blindness Career Development Award, an NEI K08 Award, the Culpeper Foundation Clinician-Scientist Award, the inaugural Becker/RPB/AUPO Research Award, and the Translational Scientist Award of the Burroughs-Wellcome Foundation, the Heed-Gutman Award, and the Bressler Prize of the Lighthouse Guild. He was the 2021 Jackson Memorial Lecturer at the American Academy of Ophthalmology.
Since 2008, Dr. Van Gelder has been the Boyd K. Bucey Memorial Chair, Professor, and Chairman of the Department of Ophthalmology at University of Washington in Seattle. He is Director of the Roger and Angie Karalis Johnson Retina Center., He is Adjunct Professor of Biological Structure and of Pathology and Laboratory Medicine. Nationally, he is a Trustee of the American Academy of Ophthalmology, and serves as Editor-in-chief of the journal Ophthalmology. He is past President of the American Uveitis Society, and served in 2015 as President of the American Academy of Ophthalmology He has served on the National Eye Institute Council and currently serves on the Council of Councils of the National Institutes of Health. Dr. Van Gelder is an active clinician-scientist and teacher. He sees patients with ocular inflammatory disease one day per week, and divides his remaining time between his research, teaching, and administrative duties. Dr. Van Gelder lives on Mercer Island, Washington, with his wife Suzy Dintzis, MD, PhD, who is a Professor of Laboratory Medicine and Pathology at UW. They have two grown children. His pastimes include hiking, backpacking, music, and photography.
Primary Office
Location: Harborview Medical Center 908 Jefferson St., 7th Floor Seattle, WA Clinic Phone: 206-744-2020 Clinic Fax: 206-520-9310 Mailing Address: Box 359608 325 Ninth Ave. Seattle, WA 98104 Academic Phone: 206-543-7250
Patient Care Philosophy
"My goal is to give each patient the care I would give my family; to apply the best scientific evidence and most appropriate treatments; and to help the patient make the best medical decisions"
Awards and honors
2023 Top Doctors in Seattle, Seattle Magazine
2022-present: Editor in Chief, Ophthalmology
2018: President, Washington Academy of Eye Physician and Surgeons
2018: President, Association of University Professors of Ophthalmology
2010-2022: Inclusion in 'Top Doctors', in Seattle Magazine and/or Seattle Met Magazine
2017: Bressler Award, Lighthouse Guild
2015: President, American Academy of Ophthalmology
Clinical interests
Dr. Van Gelder specializes in uveitis, including iritis, pars planitis, retinitis, choroiditis and scleritis, and medical retinal disease.
Research focus
Dr. Van Gelder's laboratory is interested in the mechanisms of uveitic disease, including discovery of novel pathogens and understanding the role of auto-antibodies in uveitis. His laboratory is also interested in how the eye can sense light without seeing, and how these mechanisms can be used to treat blindness.
Lab
Vision Science Van Gelder Lab
Location: South Lake Union
Mailing Address: University of Washington Van Gelder Lab, E 510 750 Republican St. Seattle, WA 98109-8058
Publications
Your ORCID ID is not valid. Can't resolve the query.