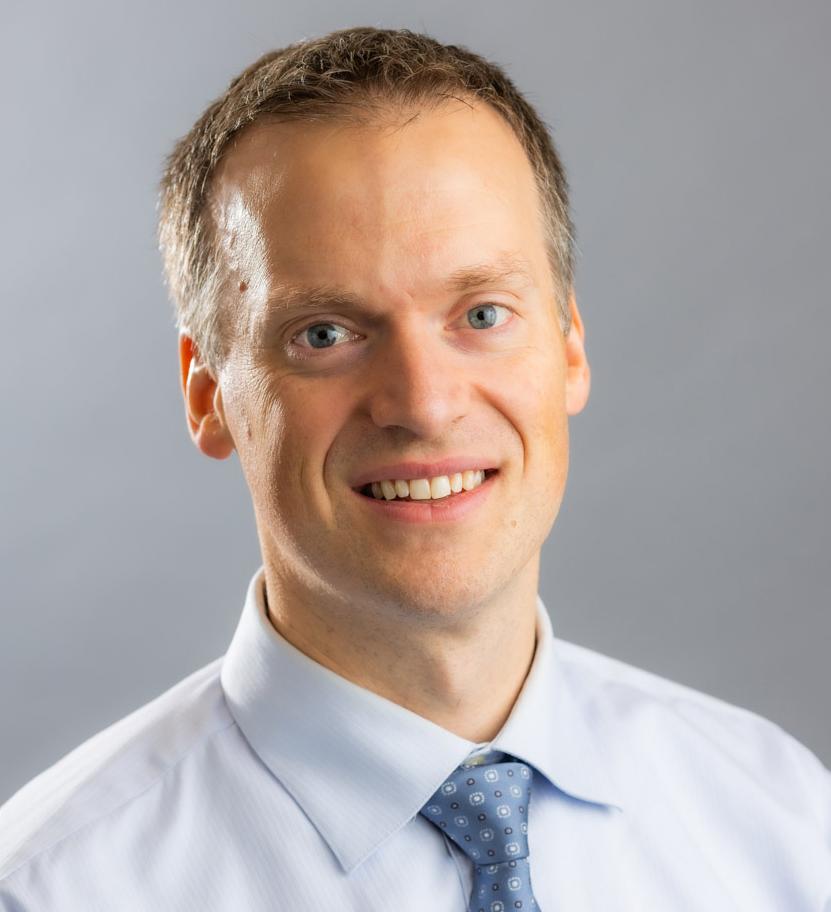 Andrew W. Stacey, MD, MSc
Associate Professor: Division Director, Ocular Oncology; Associate Director of Medical Student Education for Research
Overview
Undergraduate Education: BS, Biostatistics, Brigham Young University
Medical School: MD, Ohio State University
Post Graduate Education: MS, Statistics, Brigham Young University
Internship: Transitional Year Internship, Riverside Methodist Hospital
Residency: Ophthalmology, The University of Michigan Kellogg Eye Center
Fellowship: Ocular Oncology, Moorfields Eye Hospital and St. Bartholomew Hospital
Board Certification: Board Eligible
Memberships: American Academy of Ophthalmology (AAO), International Society of Ocular Oncology (ISOO), Washington Academy of Eye Physicians and Surgeons & Association of Research in Vision and Ophthalmology
Sub Specialty Societies: International Society of Ocular Oncology (ISOO)
Biography
Dr. Andrew Stacey grew up in Northeast Ohio. He earned a bachelor's degree and master's degree in Statistics at Brigham Young University, where he was also a linebacker on the football team. During college, he took two years off school and athletics to volunteer for his church in Northern Italy. He completed his medical degree at The Ohio State University and completed his ophthalmology training at the University of Michigan Kellogg Eye Center. He completed a fellowship in ocular oncology at Moorfields Eye Hospital in London, U.K.
Dr. Stacey is an Associate Professor and Associate Director of Medical Student Education for Research in the Department of Ophthalmology at the University of Washington. He specializes in ocular oncology and cataract surgery. He sees patients with general eye problems, including diabetes and cataracts. His subspecialty focus is intraocular and ocular surface tumors in adults and children. He has spent time at a number of large ocular oncology referral centers across the world, including the international retinoblastoma referral center in Siena, Italy, and the renowned Moorfields Eye Hospital ocular oncology unit in London, England. He sees patients with conjunctival tumors, iris tumors, choroidal tumors, metastatic lesions, and retinoblastoma. He has authored many publications and book chapters related to ocular tumors and maintains numerous national and international research collaborations in the field. Dr. Stacey currently lives in Seattle with his wife and four children. In his free time, he enjoys running, mountain biking, fly fishing, volunteering at his church and being in the mountains with his family.
Primary office
Location: Harborview Medical Center 908 Jefferson St., 7th Floor Seattle, WA Clinic Phone: 206-744-2020 Clinic Fax: 206-897-4320
Mailing Address: Box 359608 325 Ninth Ave. Seattle, WA 98104 Academic Phone: 206-543-7250
Additional Offices:
UW Medical Center Oto/Ophthalmology Clinic, 3rd floor 1959 Pacific St. Seattle, WA Clinic Phone: 206-744-2020 Seattle Children's Hospital Ophthalmology Clinic 4800 Sandpoint Way, Ocean 6 Seattle, WA 98105 Clinic Phone: 206-987-2177 Clinic Fax: 206-987-2722
Patient Care Philosophy
"An appointment with your doctor can be stressful. Meeting an 'oncologist' can magnify the stress. I believe knowledge provides the power to combat stress and anxiety. I enjoy teaching my patients about what I see in their eyes and providing them with information and options, then together we can come up with the best course of action."
Clinical interests
Dr. Stacey specializes in ocular oncology. He sees patients with conjunctival tumors (papilloma, intraepithelial neoplasia, squamous cell carcinoma, melanoma, lymphoma), adult intraocular tumors (iris melanoma, ciliary body melanoma, choroidal melanoma, intraocular metastasis, intraocular lymphoma, retinal angiomas, choroidal hemangiomas, vasoproliferative tumors of the retina), and pediatric intraocular tumors and vascular abnormalities (retinoblastoma, medulloepithelioma, Coats' disease).
Research focus
Dr. Stacey's research focuses on both adult and pediatric ocular oncology. In uveal (ocular) melanoma, Dr. Stacey is working to improve late diagnosis through the use of artificial intelligence. He leads a group of numerous eye cancer specialists in developing algorithms to find melanoma faster. In retinoblastoma, Dr. Stacey works with many international collaborations to identify disparities in retinoblastoma outcomes for children from resource limited countries. His laboratory focuses also on improving diagnosis of retinoblastoma through liquid biopsy. Dr. Stacey's lab is very productive and the vast majority of his projects are carried out with the help of trainees. He is always looking for eager trainee researchers.
Publications
Your ORCID ID is not valid. Can't resolve the query.